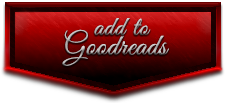 Release Date: October 4, 2016
Photographer: Golden Czermak / FuriousFotog
Models: Jase Dean & Angelica Kotliar
Designer: Alivia Anders / White Rabbit Book Design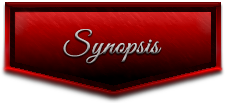 Lust. Temptation. Deception.
Technology capitalist, Lars Elliott, lives on the edge, savoring the adventure of flirting with death. After rescuing a stranger from a hail of bullets, he resists attraction to the dangerous beauty. Determined to learn her secrets, he draws her into his seductive world of risk taking, pushing her sexual limits. As he unravels the mystery surrounding the lovely doctor, he questions the integrity of those close to him.
Caught in a web of lies, marine biologist, Dr. Braelynn Rollins never expected to face off with the tempting CEO who's haunted her dreams. Deep undercover, she's committed to revealing clandestine adversaries of the nation and recovering stolen research. Exposed, she's forced to trust the man who has the power to both destroy and save her. Within his arms, she surrenders control to Lars, submitting to desire, exploring forbidden cravings.
Lars and Braelynn heat up southern California as they discover who is friend and who is foe. Spiraling down a journey of lust and revenge, their carnal hunger escalates. As danger and corporate espionage surround them at every turn, Lars must decide if she is as innocent as she claims and if she is worth the rush.
*Warning: This book contains several erotic love scenes, including m/f/m ménage and is intended for adult readers only.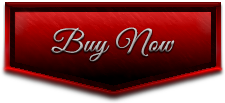 AMAZON US I AMAZON UK I B&N I iBooks I Kobo

Lars Elliott is all about finding any and all ways to feel a rush. Whether it's in the boardroom, the bedroom, or any extreme situation, he seeks to immerse himself in high energy, high impact activities that feed his thrill seeker soul and prove that it's good to be alive.
But when it comes to being shot and traversing through a web of lies, Lars can only handle so much before he needs answers, especially when a beautiful and intelligent woman is added to the mix and he begins to feel like there's nothing he wouldn't do for her.
Dr. Braelynn Rollins is playing a dangerous game with her life, but ultimately, she doesn't have a choice because her freedom is at stake, so when Lars re-enters her life, further complicating Brae's situation and her need to protect him, she does her best to keep him at a distance, but she soon finds herself falling for the charismatic, intense man, and even though she knows there can't be anything but sex between them, she fantasizes about a future with Lars – one that allows her the freedom to explore her feelings for him and the immense pleasure he's sure to bring to her body as well as her heart.
The rush Lars and Brae feel when they're together is something that neither of them knows how to deal with because there are extenuating circumstances that prevent Brae from being completely honest with Lars. Those secrets don't set well with him because trust is an essential part of his life, and he also has never fully committed to one woman, which further complicates an already out of control situation. Their feelings for one another are potent but so is the danger that Brae's in, which means that when Lars is done protecting her and Brae's secrets are revealed, it's unclear what will be left of what they feel for each other.
Lars and Brae's story explores the erotic world of thrill seekers and the risks they take to feel a rush, whether it be sexual or not. With extreme situations, there's always a chance for danger, which is intensified in Wicked Rush because lives are on the line and the secrets that are being kept have the power to destroy as well as empower. Lars and Brae's limits are pushed to the extreme in a multitude of ways throughout the story, bringing them together and also threatening to tear them apart. But if there's one thing that's made clear at the end of the story, it's that sometimes great risks have great rewards and as long as Lars and Brae can hold on to that idea then their fantasies may become realities, which will allow them to have something neither of them have ever had – a rush like no other and lifetime of thrills. 
Book 2 in Kym Grosso's Club Altura series continues to invite readers into a "rush-fueled world," one that is not for the faint of heart and one that has the power to reach the highest highs as well as the lowest lows. A thrill seeker's way of life is not for everyone, but if someone is willing to play the game, there's no telling what rewards can be reaped, which is exactly what Garrett and now Lars offer their extreme world of sex, sports, and secrets.
An Arc was provided.
4.5 Poison Apples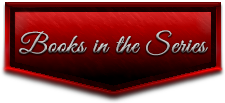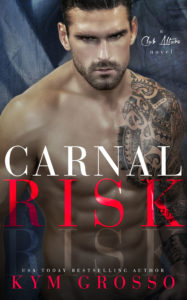 Amazon US I Amazon UK I B&N I iBooks I Kobo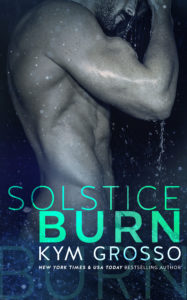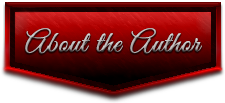 Kym Grosso is the New York Times and USA Today bestselling author of the erotic paranormal series, The Immortals of New Orleans, and the contemporary erotic suspense series, Club Altura. In addition to romance novels, Kym has written and published several articles about autism, and is passionate about autism advocacy. She is also a contributing essay author in Chicken Soup for the Soul: Raising Kids on the Spectrum.
She lives in suburban Pennsylvania but has a not-so-secret desire to move to a beach in southern California where she can write while listening to the roar of the ocean.  She holds a bachelor's degree from West Chester University and a MBA from Widener University.  In a previous life, she was employed as a speech therapist, a health care consultant, and a product manager for a software company.  In 2012, Kym published her first novel and today, is a full time indie romance author.