Don't miss this modern day retelling of Pride & Prejudice, the final book and the ultimate crossover of the Austen and Bennet series!
NOW AVAILABLE!!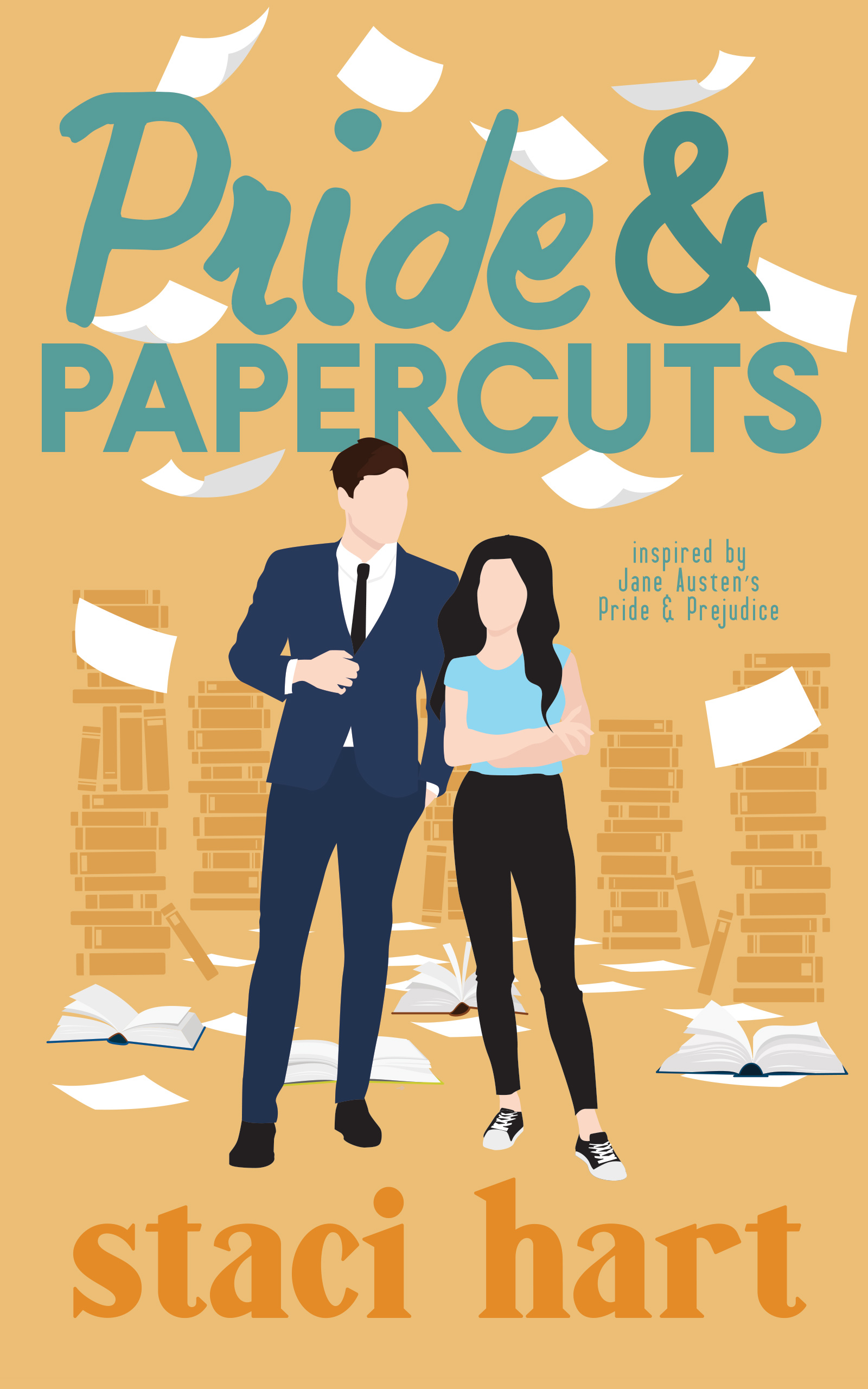 Hate is a strong word.
Depending on the company, loathe is a good substitute. Abhor might be a little fancy, but it gets the job done. But the word that really sums up how I feel about Liam Darcy is, without question, hate.
He doesn't seem to think much of me either. The second he lays his fault-seeking eyes on me, he sets out to oppose me. Everything about him is imposing, as if he consumes the nearby air to power the rise and fall of his broad chest, and it's clear he resents my presence on his advertising team. Every idea I have is shot down. Every olive branch I offer is set on fire by nothing more than the blistering coals he calls eyes.
In return, I light him up with my words.
It's not as if he can dismiss me, since I work for his client, Wasted Words. Instead, he's forced to tolerate me, which seems the closest we'll ever be to friends. Fine by me.
I can be civil and still hate Liam Darcy.
But if there's more to him than his exterior shows, I won't be able to hate him at all.
I might stumble over that line between love and hate and fall right into his arms.
Download your copy today!
Amazon | B&N | AppleBooks | Kobo
My Review
Staci Hart's slow burn romances/enemies-to-lovers' stories are some of my favorite because the main characters truly feel what they think is disdain for one another and act on those negative feelings in a way that make them look every bit the arrogant, condescending, and presumptive know-it-alls, especially where Liam Darcy is concerned in this modernization, that drive the actions of the other character in a way that continues to fuel and spark the feud between them until it finally blows. And boy how I loved watching things explode between Liam and Laney.
There are a lot of reasons why Liam is the way he is, and I'm beyond glad that Staci Hart gave readers Liam's perspective in the story. It adds a depth to the plot and to character building that I don't feel we would have gotten if it was only told through Laney's perspective. Liam is a complex character – one with many layers and it's extremely difficult to get past the hardened exterior that he's worked on building up. His view that he 'was who he was' is not something that can be easily forgotten, but with each confrontation between them, Laney whittled away at Liam's walls until what she found was something very different from how she had perceived him since their first interaction.
Laney Bennet is everything I love about a Staci Hart heroine, and what made things even more engaging was the fact that she is just as stubborn and domineering as Liam, which makes for some interesting interactions, considering the fact that their desire to do things their own way has them butting heads continually as they move forward with the launch for Wasted Words. It's definitely a battle of wills and Laney is not one to be docile or remain quiet and that's completely contrary to what Liam wants her to be, and that very fact makes for some comical and witty tête-à-têtes.
Staci Hart creates some of the best secondary characters in romance stories and while their roles are more in the background than front and center, which is exactly how it should be, it's clear what they add to the story line and how they help the hero and heroine find their way, both as a couple and individually. The fact that it's a family affair on both sides also adds to the loyalty and interactions that occur, making it clear just how much everyone is there for those they care about, no matter the situation
I'm an English teacher and an all-around nerdy girl, so retellings, that are well done, of classic literature make my bookworm heart so damn happy and Staci Hart's take on Jane Austen's Pride and Prejudice wonderfully conveys the mutual disdain, the obstinate refusals to do things the other's way, and the push and pull and sexual tension between the main characters. And Hart does so using lyrical prose and witticisms that both pierce and prod the hero's heart and the heroine's softer side, demanding that they both realize who's standing in front of them is not only someone they want but someone they need even more desperately than they may have ever considered.
5+ Poison Apples
About the Author
Staci has been a lot of things up to this point in her life — a graphic designer, an entrepreneur, a seamstress, a clothing and handbag designer, a waitress. Can't forget that. She's also been a mom, with three little girls who are sure to grow up to break a number of hearts. She's been a wife, though she's certainly not the cleanest, or the best cook. She's also super, duper fun at a party, especially if she's been drinking whiskey. When she's not writing, she's reading, sleeping, gaming, or designing graphics.
Amazon | Facebook | Twitter | Pinterest | Website | Newsletter